The day after Thanksgiving, a wonderful thing happened. The Noble Pig, a favorite local eatery of ours, opened their deli counter and began serving charcuterie. Shortly before that, we were fortunate to be invited to a preview event where we were able to sample a wide variety of these offerings for free.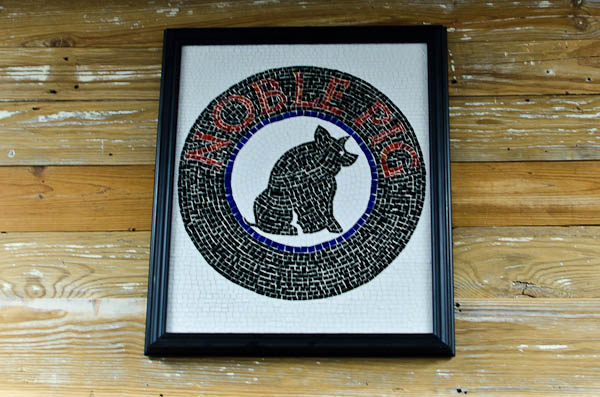 Our normal habit is to drive up to Noble Pig once in a while early in the afternoon on a Saturday or Sunday. Their dining menu is uncomplicated, but extremely well executed. My two very favorite sandwiches are the seared beef tongue and the duck pastrami. They're both rich, incredibly flavorful, and perfect with TNP's excellent house pickles served alongside. We've had their breakfast as well, and it is also very much worth the trip.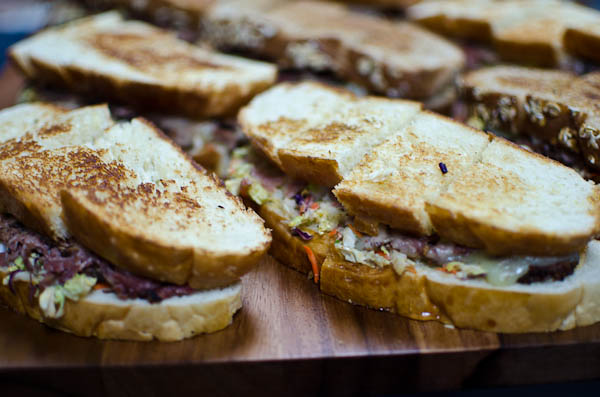 On this fine fall evening though, it was (mostly) charcuterie we were sampling. Everything we tried was good, but my favorite was probably the pork terrine. It was soft and fatty and wonderfully porky and very well seasoned.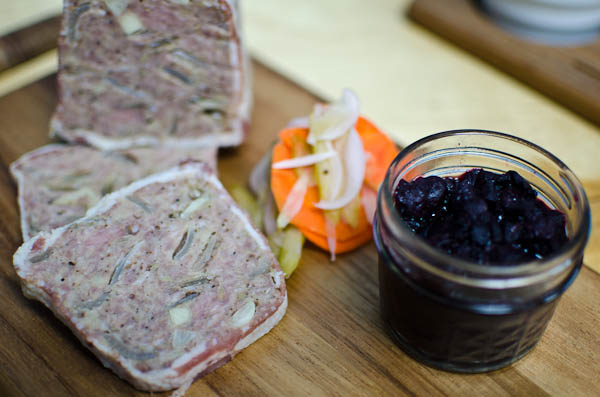 The linguisa terrine was very nice as well, and many might find its spicy undercurrent more appealing.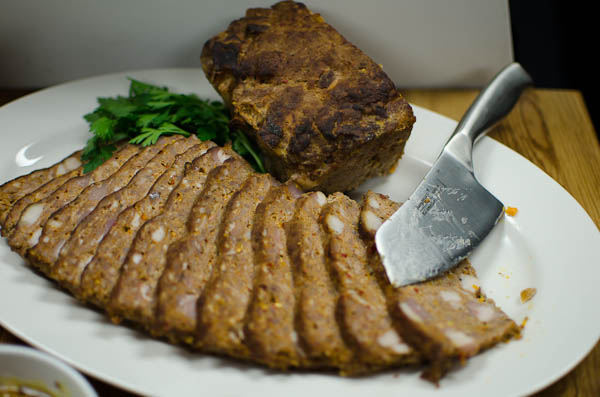 Glistening slices of rosy duck prosciutto were another favorite. I attempted to make duck prosciutto at one point. TNP's version is so much better. I need to practice!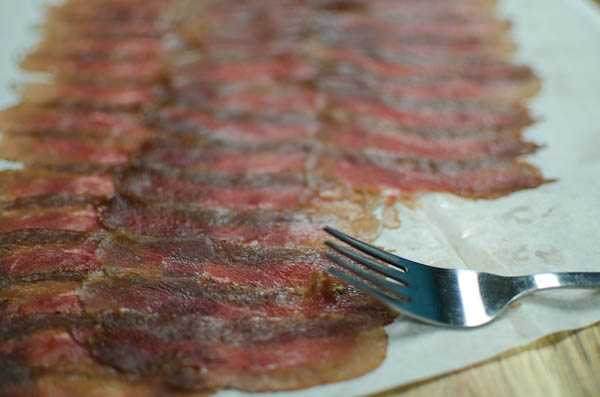 The rest of our sampling is shown below, in no particular order.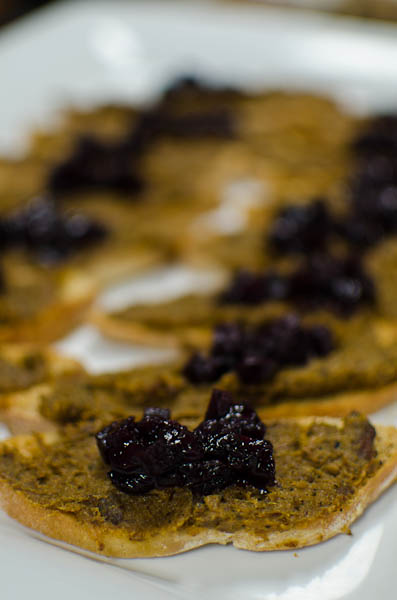 Pate with Blueberry / Apple Compote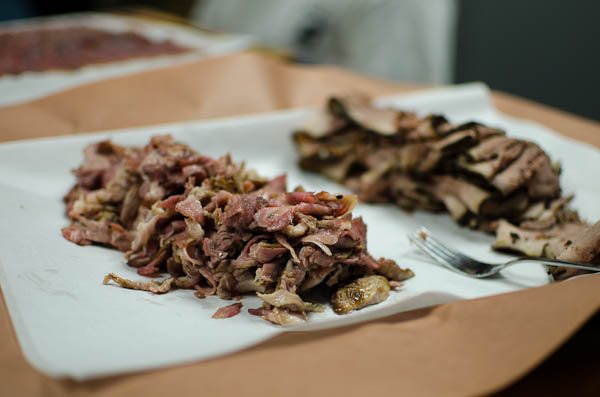 Duck Pastrami and Beef Pastrami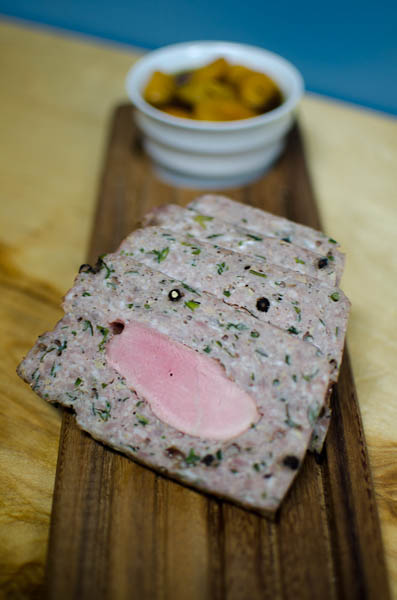 Duck Pate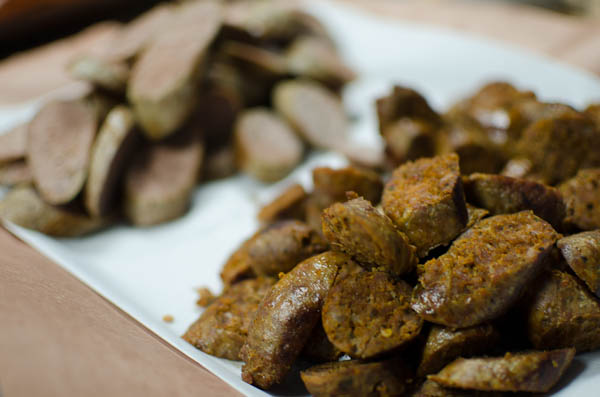 Bratwurst and Italian Sausage