I consider myself a reasonably adventurous cook, generally gung-ho to try out cuisine with unpronounceable ingredients (at least for me) or making some item that any sane person would normally purchase. But sometimes I get stuck in a rut, and outside influence can be helpful. To that end, I decided to join the Daring Cooks and take part in their monthly challenge (read more here).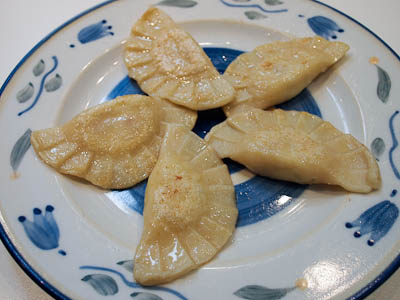 The August 2010 Daring Cooks' Challenge was hosted by LizG of Bits n' Bites and Anula of Anula's Kitchen. They chose to challenge Daring Cooks to make pierogi from scratch and an optional challenge to provide one filling that best represents their locale.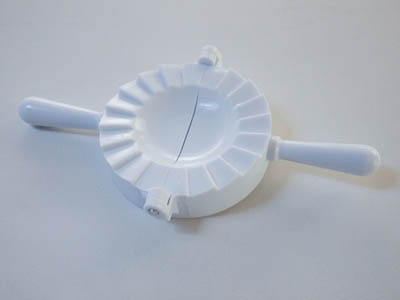 This was the first time I've ever tried to make pierogi, so I stuck to the script and followed the recipe for Russian Style Pierogi almost verbatim. Step one in the process was locating a pierogi mold. Fortunately, they're readily available, not very expensive (I think mine was about $6), and don't take up very much precious kitchen storage space.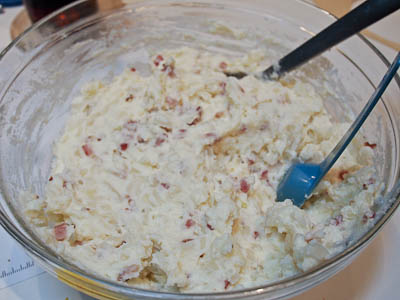 Outside of the pierogi mold, I happened to have nearly everything to make these in the pantry or refrigerator already. The filling was a homey mixture of potatoes, bacon, onions, and cottage cheese. Once this was assembled, it was set aside so I could concentrate on making the wrappers.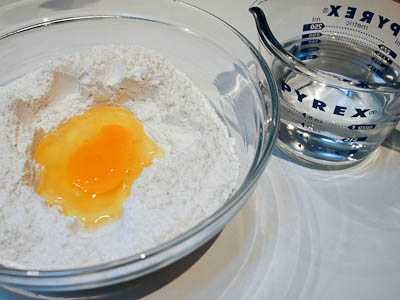 The homemade dough was composed of flour, egg, salt, and water and came together very much like any other pasta dough. I expect I may not have used quite enough water for my dough. Despite allowing it an ample rest period after mixing, it turned out to be averse to relaxing and allowing me to roll it out. Eventually, with some amount of sweating and cursing, it eventually yielded.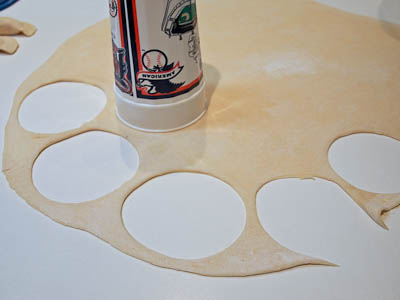 I didn't have a cookie-cutter large enough for the pierogi wrappers, so I wound up using a plastic cup to achieve my 4" rounds. It worked … as well as can be expected. Again, I imagine my dough may have been a little on the dry side, so either softer dough or a proper 4" cutter would solve the issue.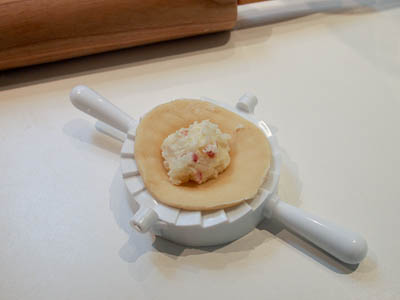 My pierogi stuffing experience was generally positive. We wound up with about 24 nice plump pierogi, but in the end, I had a lot more filling that I really needed. I found that stuffing the pierogi worked best when I used just a teaspoon of filling. Also, when cutting the rounds from the dough, the tops had dried out a bit.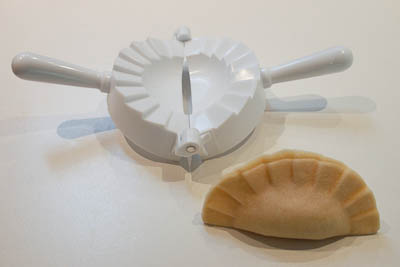 The pierogi sealed up better when I flipped the dough disk over so that the moister side was facing up. The last trick I learned is thatat least for my pierogi mold, it was best to remove the finished pierogi before the mold is completely open again or the dough wound up getting pinched in the mold.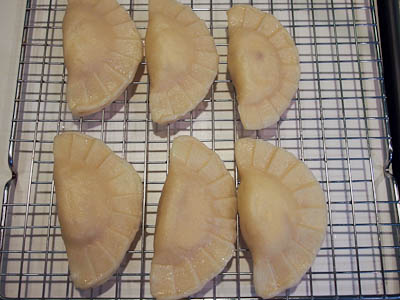 Half of them were boiled, drained, dried, and then pan-fried in butter. The other half were bagged up and frozen for later enjoyment. I loved them. They were tender and lightly crisped and the filling was like a comfort food meal in a single bite.Plus these werehearty enough to eat for dinner with just a side salad. I'll very likely make them again.